It's Always a Party with an Organic Facial Treatment
Organic facial treatments are an excellent way to deeply cleanse the complexion, while pampering, protecting, and resurfacing your skin. An effective facial will remove impurities from clogged pores, exfoliate surface skin cells, deeply hydrate, and treat cosmetic concerns. The complexion emerges refreshed, renewed, beautified, and brightened following a professional salon-grade, organic facial.
A much-needed treat for the skin and the soul; organic facial treatments are self-care rituals sure to leave you with a lasting pro-glow, and beautifully complement any at-home skincare regimen and/or cosmetic procedures. An organic facial is the icing on the complexion cake, and is available in a variety of treatments, packages, options, etc., custom-tailored to address your specific skin needs.
Many people like to book a facial once a month for a total beauty reboot and a way to spiritually unwind, while others like to indulge in the timeless skincare tradition before a big event, such as a wedding, prom, graduation, or big birthday bash. Celebs love treating their seemingly ageless visages to facials before red-carpet events. See why you need to channel your inner screen-starlet or sexy-supermodel and pamper yourself to a completely customized, complexion-perfecting, organic facial today!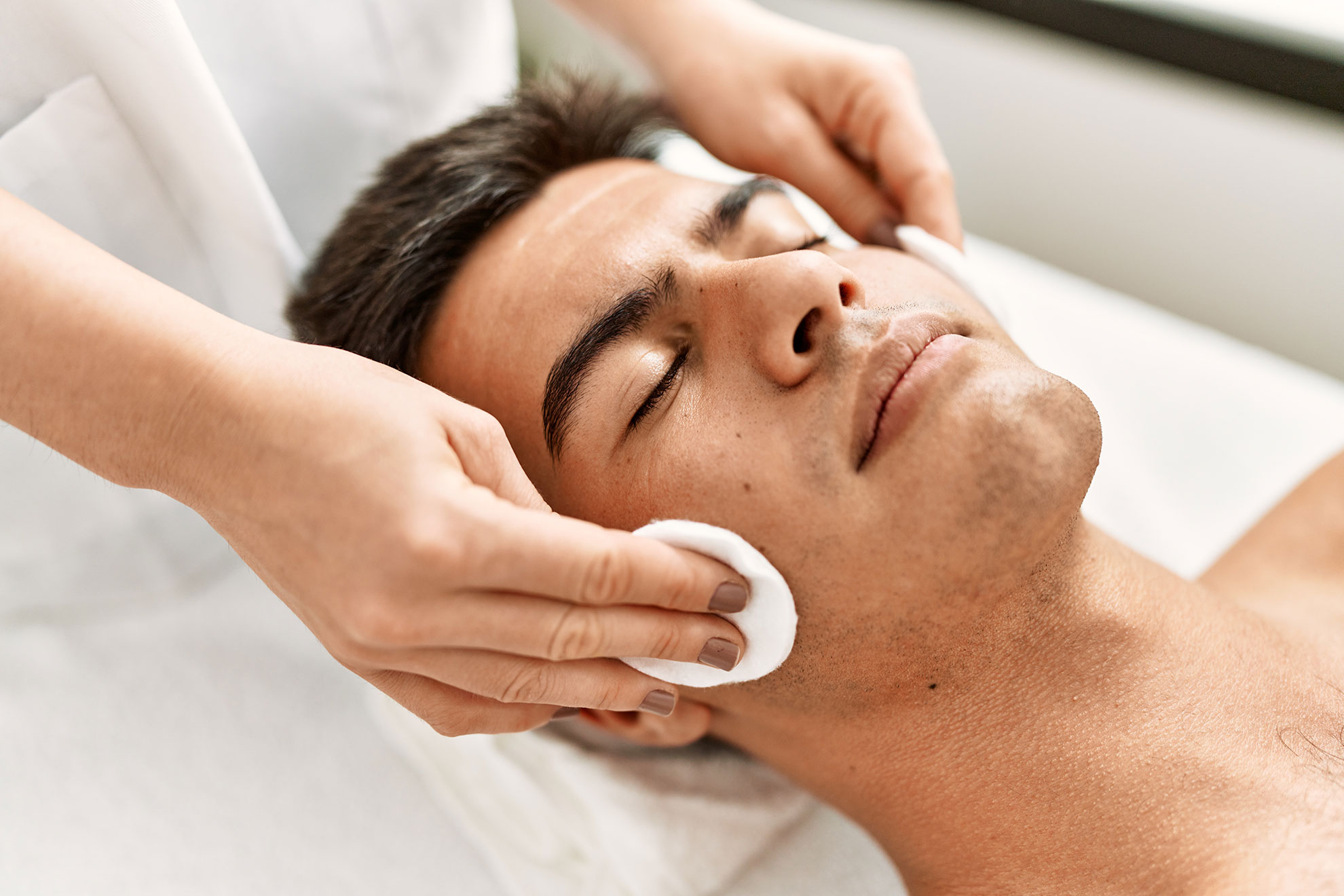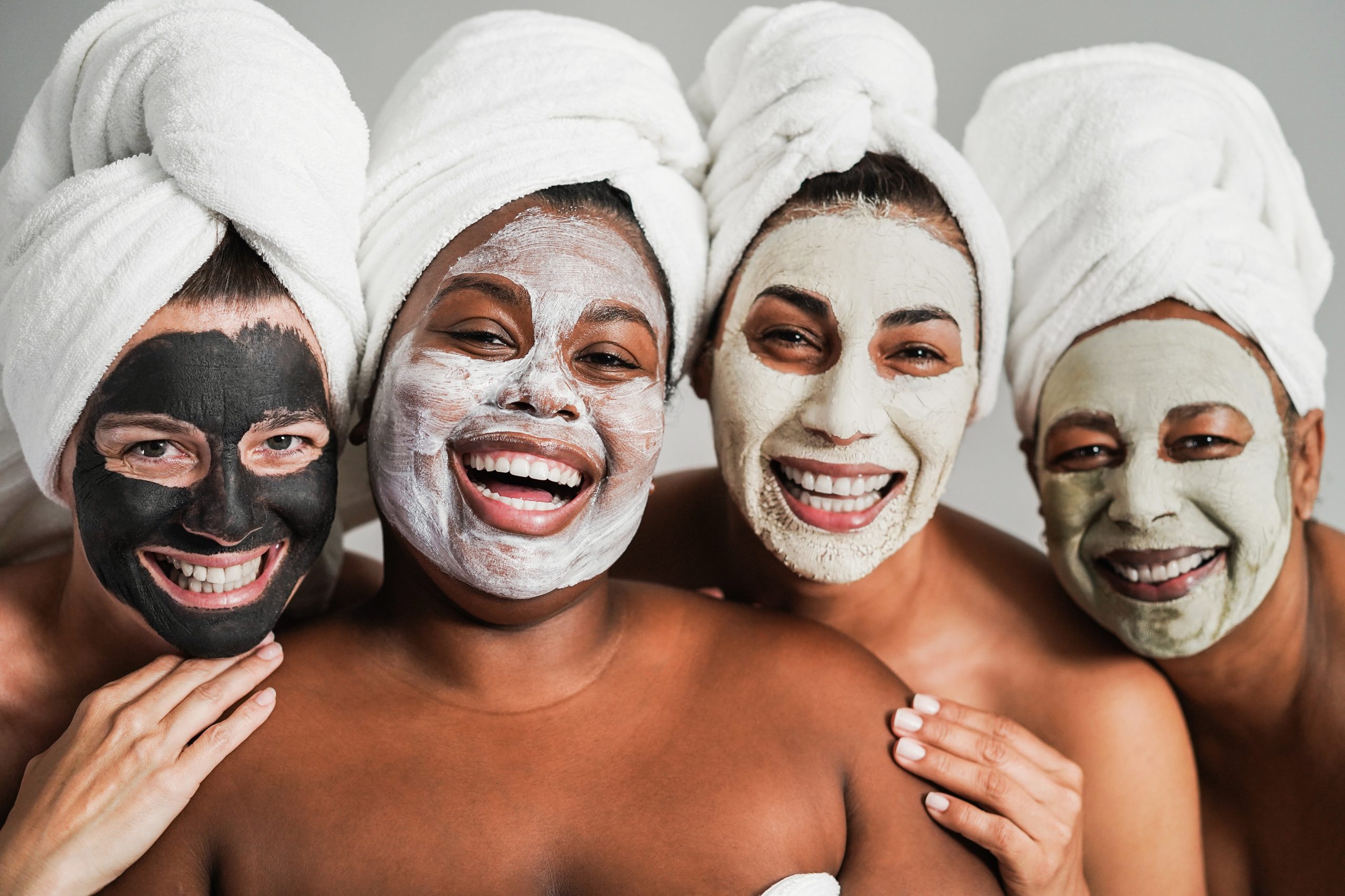 Are You New to Facials?
A facial is a remarkably relaxing and revitalizing skin and soul experience usually performed at a luxury-level salon or spa.
The organic facial is comprised of a family of different skin-perfecting treatments and procedures. They target the face, neck, and sometimes décolletage; that often includes deep cleansing, distilled steam, exfoliation using a gentle face scrub, extraction of clogged pores, and an application of creams, lotions, potions, masks, and peels.
A salon-grade facial conducted by a licensed esthetician usually ends with a tranquility-inducing, blood-boosting, face and neck massage that will instantly de-stress and de-compress. The goal of a facial is not only to pamper your skin and recharge your spirit, but to treat/correct certain cosmetic concerns or rejuvenate the skin in conjunction with an at-home skincare regimen.
Our DG specialists will use medical-grade skincare from top brands like iS Clinical, Eminence Organics Skin Care, Dermalogica, and PCA Skin to customize your treatment. Book your appointment online now and shop your favorite products when you arrive!
What You Can Expect from Your Organic Facial Session
When you book an organic facial with DG Aesthetics, rest-assured you're in stellar hands. Our signature facial treatments and personalized packages are performed by certified estheticians who are the best in the business.
Your highly-skilled, skin-savvy esthetician will assess and evaluate your current complexion concerns/needs and design a custom-tailored treatment session made just for you. While most facials consist of ultra-deep cleansing, exfoliation, extraction, and hydration steps, every facial client has the option to add-on services and other treatment options. You can add a chemical peel or microdermabrasion to boost brightness, or a facial de-fuzzing dermaplaning session to your organic facial to personalize your experience.
Most organic facials will last between 60 and 90 minutes, so be prepared to book some serious self-care time that will leave your face both fresh and refreshed. Contact DG Aesthetics for an expert consultation you can schedule either by phone or online!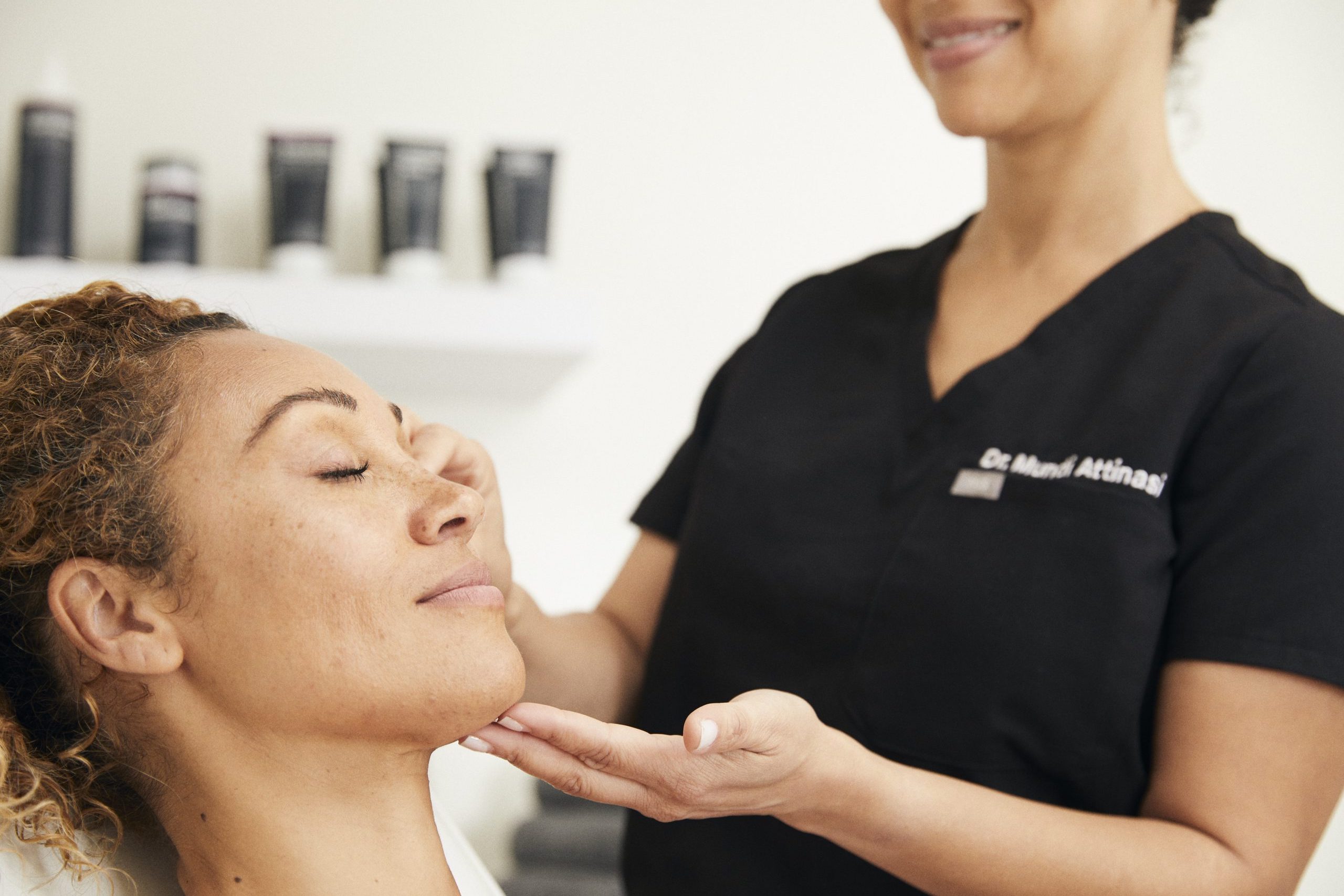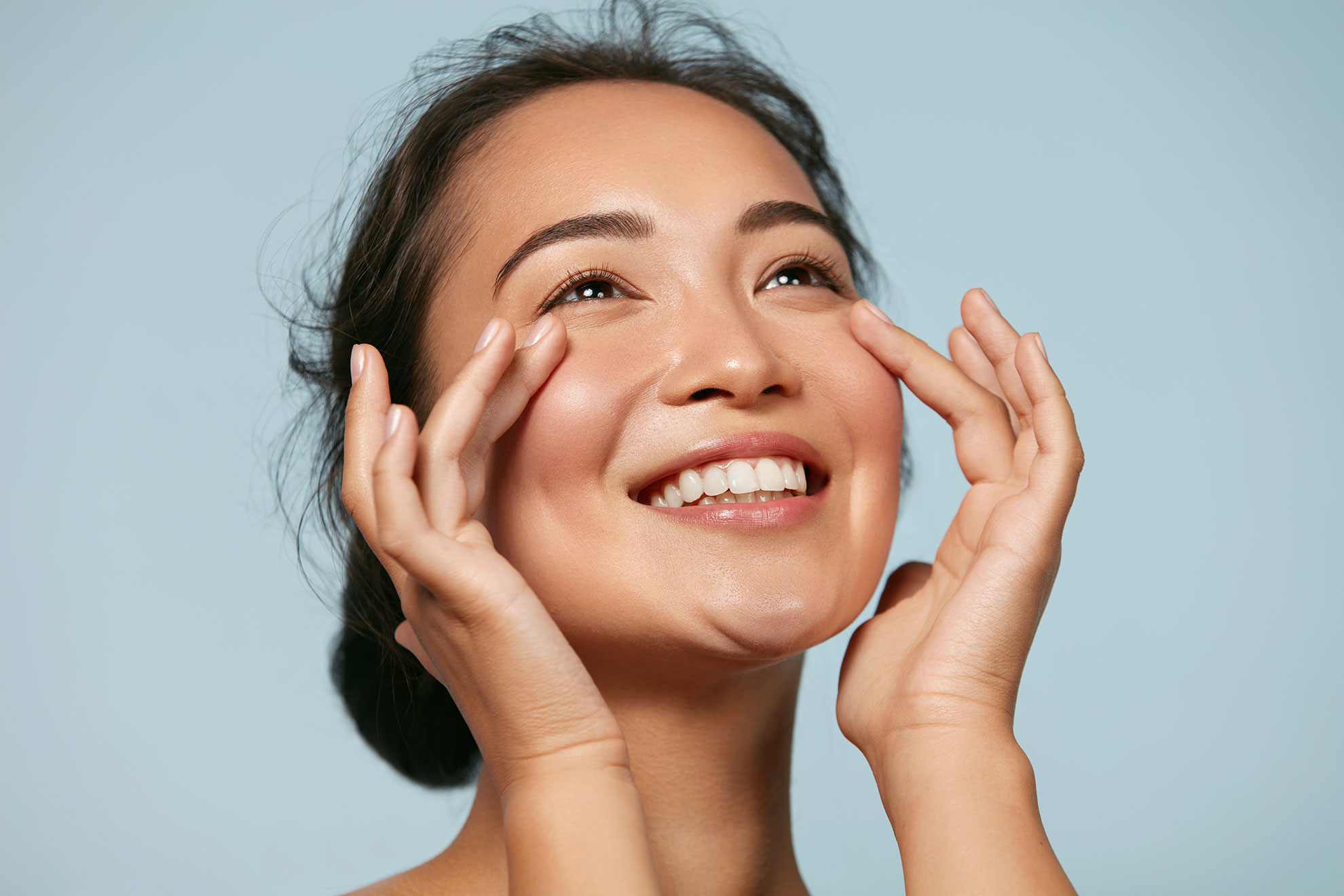 Beauty Benefits of an Organic Facial
All products used are formulated using the highest quality, organic ingredients- designed to heal and hydrate the skin.
Organic Facials remove superficial surface cells, leaving a plump, dewy, gorgeous glow, and boosts blood flow and increases circulation, which also de-puffs and stimulates lymphatic drainage. You'll feel the effects of rest and relaxation, clearing the stubborn "junk" from pores, and resulting in a lifted, firmer appearance.
Get customized skin attention to help correct concerns and improve overall skin vitality and beauty! Benefits include anti-aging, hydrating, and brightening effects. Facial massage techniques stimulate collagen production and strengthens facial muscles for a youthful-looking appearance as well. Love your skin and call before we're booked!
When's the Best Time to Get an Organic Facial?
Ideally, booking a skin-beautifying, organic facial every 4 weeks will keep your complexion looking luminous and youthful for years to come.
Please check out our Specials page for flexible facial memberships or seasonal offerings and you will find taking great care of your skin can actually be realized in your beauty budget. If you cannot recall when your last facial was, it's time to book one today. Splurging on regular, organic facials is an excellent way to complement any personal skincare regimen and/or enhance any in-office cosmetic procedures.
Call or book your appointment online to schedule some "me-time" today! We are here for your skincare needs!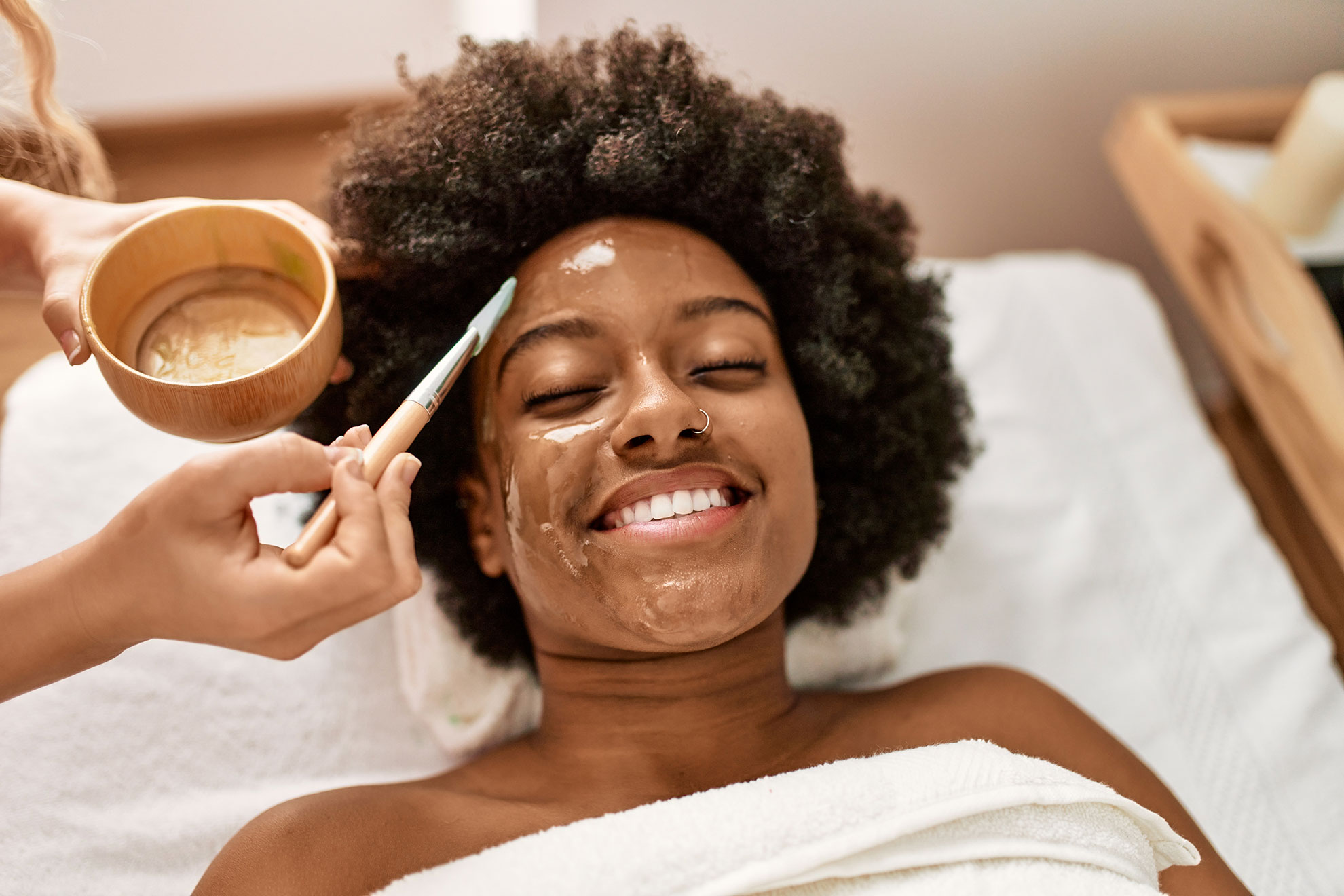 We look forward to seeing you
Sun - Mon: Closed
Tue - Fri: 10am - 6pm
Sat: 11am - 6pm (by appoinment only)