Younger Looking Skin and Reduction of Fine Lines and Wrinkles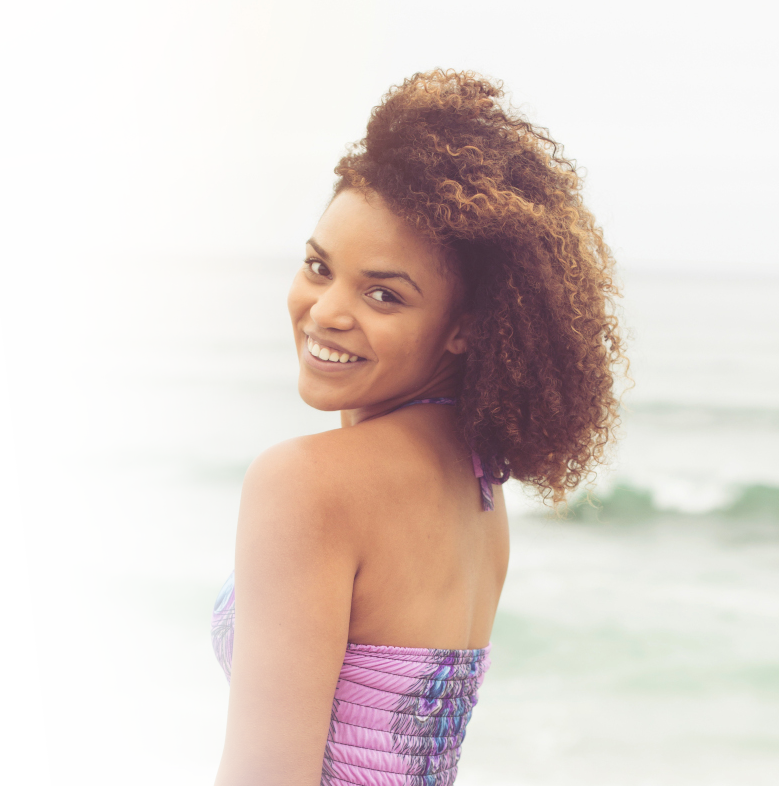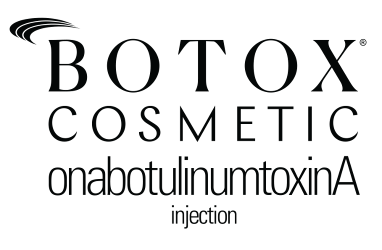 BOTOX® Cosmetic injections are FDA approved to treat:
Forehead Lines
Frown Lines
Crows Feet (around the eyes)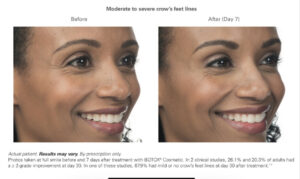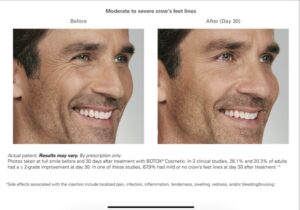 Migraine Relief
Hyperhydrosis

What to Expect?
These medications work quickly, are relatively painless, and allow you to resume your daily activities immediately after your appointment. You'll see the full effect of your botulinum toxin treatment from a few days to two weeks. The results are temporary and can last up to 3 to 4 months depending on the individual and treatment location.
Botox Cosmetic and Dysport Treatments
Botox and Dysport is offered to rejuvenate the facial skin. When injected properly into specifically targeted muscle strands, these medications relax muscle tissue, preventing the muscles from contracting. Nerve impulses controlling muscle contraction are temporarily blocked, smoothing your skin, leaving you looking younger, refreshed, and rejuvenated. It works best to treat dynamic wrinkles, which develop as you repeatedly use the same muscles to make certain facial expressions.
Injectables: Dermal Fillers
Younger Looking Skin and Reduction of Fine Lines and Wrinkles
Injectable dermal fillers are gel-like substances used to restore volume, fill-in fine lines to deep creases, or enhance facial contours. They are injected into the superficial layers of the skin to help restore a more natural look to your face while maintaining your facial expressions, so you always look like you. Dermal fillers are safe, flexible, and an immediate solution to a younger and more refreshed appearance; the results are beautiful and natural-appearing.
Dermal fillers are most commonly used to help soften laugh lines (nasolabial folds and marionette lines), corners of the mouth and for lip augmentation. Dermal fillers contain some form of hyaluronic acid, a natural substance found in the body.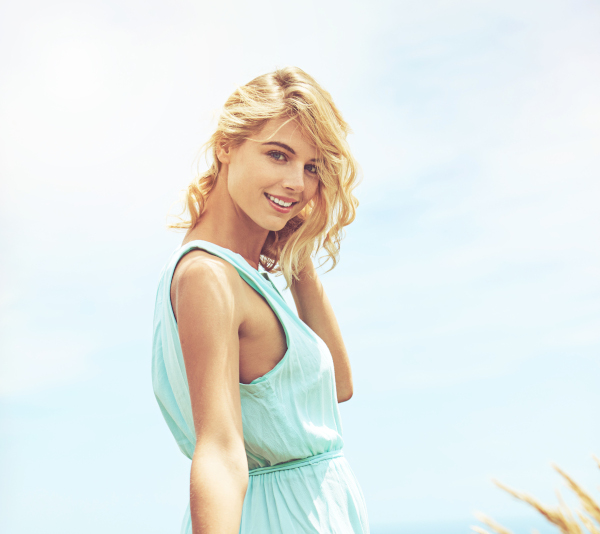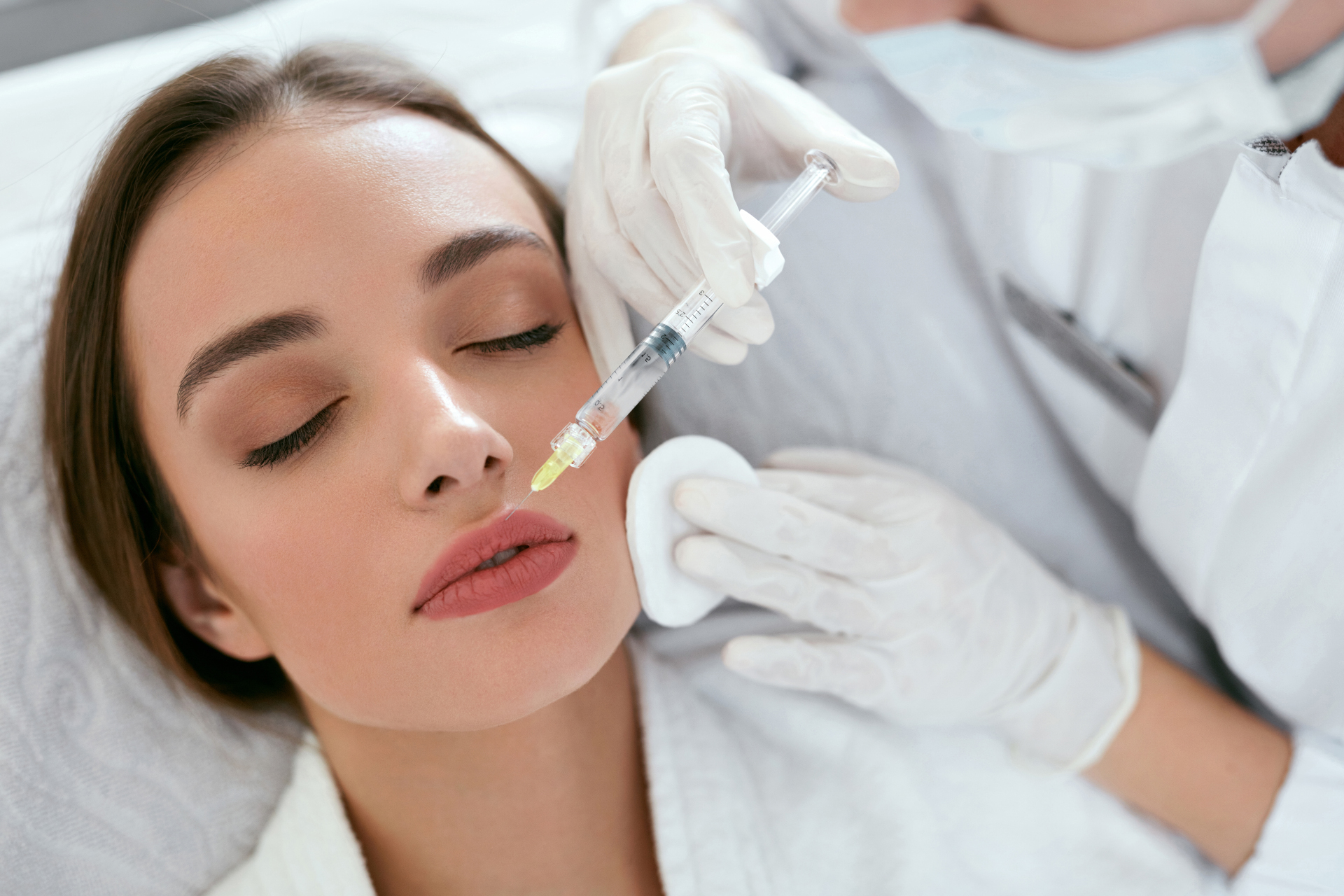 Lip augmentation is a cosmetic procedure that can give you fuller, plumper lips. There are many types of dermal fillers that can be injected in your lips and around your mouth.
We look forward to seeing you
Sun - Mon: Closed
Tue - Fri: 10am - 6pm
Sat: 11am - 6pm (by appoinment only)