The Trifecta: Botox Cosmetic, Jeuveau, and Dysport Injections
Botox Cosmetic, Jeuveau, and Dysport injections are powerful, FDA-approved, cosmetic treatments that are performed in-office in just a matter of minutes. There is minimal downtime or recovery required, save for a few hours of slight bruising or swelling to the injection sites, and results begin to appear within 2-3 days, maximizing at the two-week mark.
Botox Cosmetic was the original neurotoxin to hit the aesthetics market, revolutionizing a patient's way of temporarily achieving a visibly smooth, line-free complexion without requiring major plastic surgery, such as a facelift. Whether a patient chooses Botox Cosmetic, Jeuveau, or Dysport for their skin-smoothing desires, it is simply a matter of preference, and each brand is slightly different in terms of dosage and units. Your clinician can best advise you on which brand is best for you.
Botox is at the heart of the war on aging and will continue to be an effective and popular solution. Book online and don't worry- your beauty secrets are safe with us!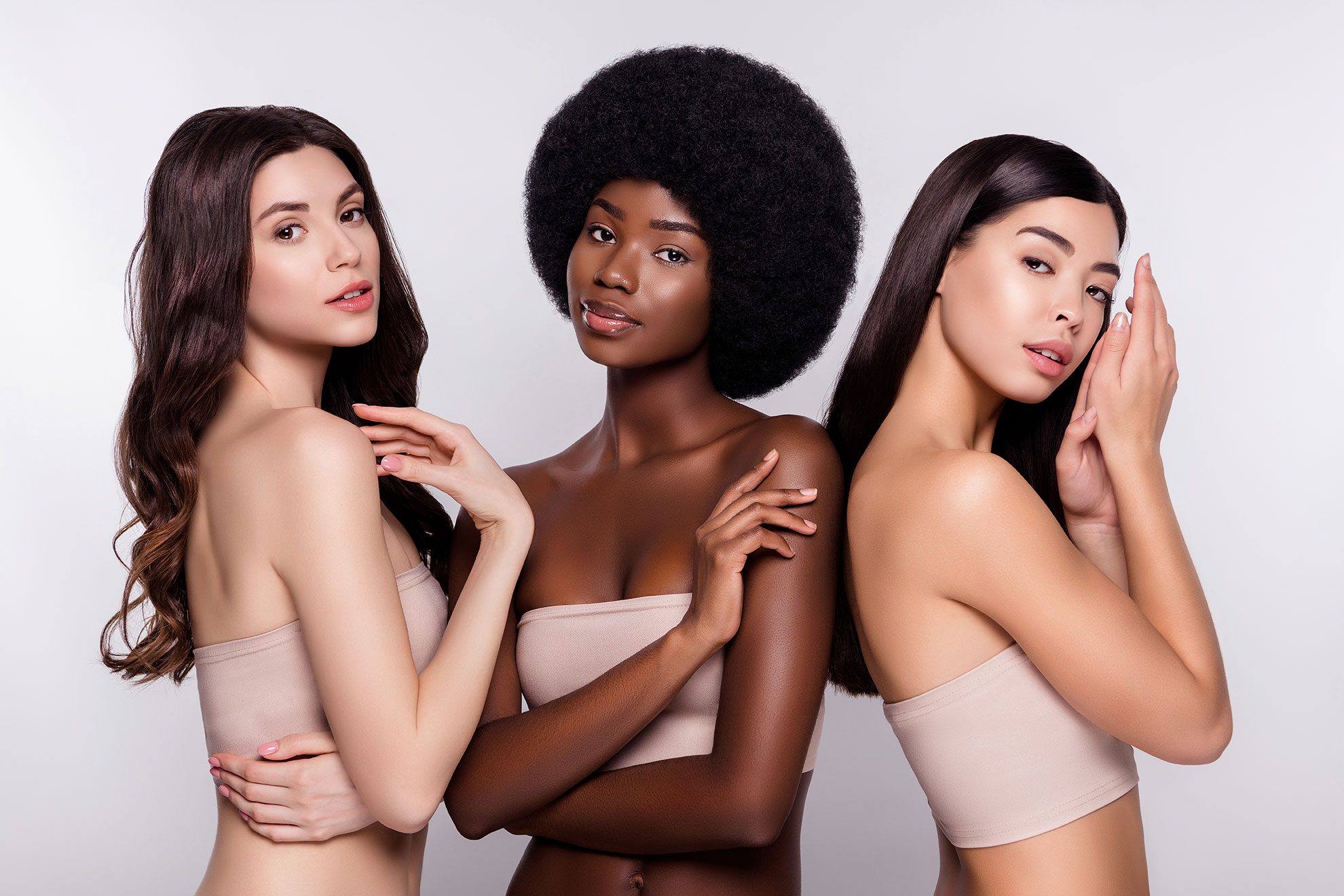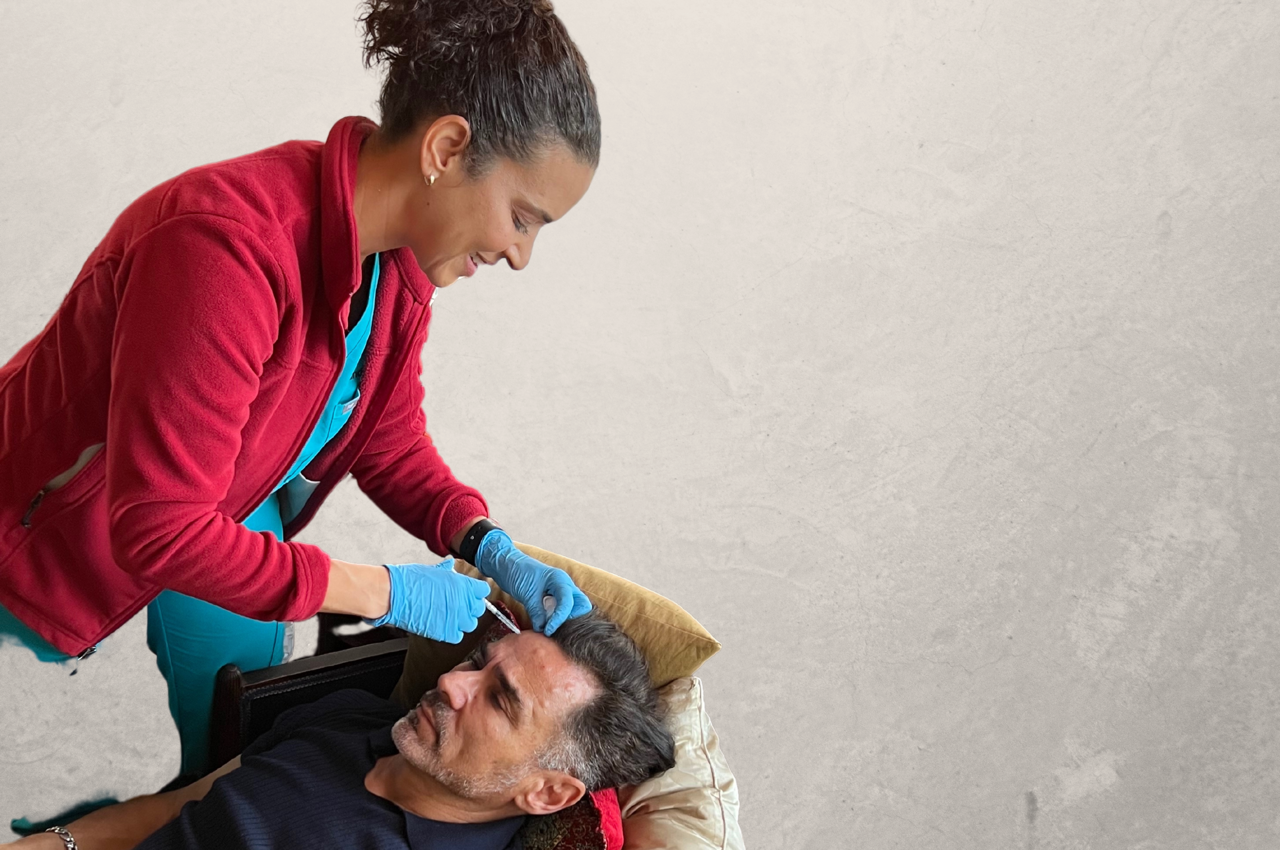 Beauty Benefits of Botox Cosmetic, Jeuveau, and Dysport Injections
Most people find undergoing regular Botox Cosmetic, Jeuveau, or Dysport treatments complement their ongoing commitment to medical-grade skincare, imparting renewed, natural, youthful-looking results.
These treatments are incredibly diverse and offer benefits beyond just making you look refreshed. Other benefits include the relief of chronic migraines, TMJ and putting a halt to involuntary eye-twitching. Treatment with Neurotoxins can also prevent excessive sweating and hyperhidrosis.
The treatments require minimal downtime or recovery and provide quick results that last up to four months. They also work with other minimally invasive procedures to smooth expression lines or dynamic wrinkles in the forehead and around the eyes. Your neurotoxin appointment at DG Aesthetics will take you less time than your lunch break. Call to get on our calendar VIP list today!
Neurotoxins Do the Heavy Lifting Longer
Botox Cosmetic, Jeuveau, and Dysport are neurotoxins that safely and effectively block the chemical signals of the nerves to the brain that are responsible for contracting the different facial muscles that cause expression lines. These expression lines include horizontal forehead lines, vertical lines between brows, crow's feet around the eyes, chin dimples, and even those not-so-cute "bunny lines" on the sides of the nose.
Over time, repeated contraction of facial muscles causes permanently etched creases to appear on the overlying skin area, also known as "dynamic wrinkles." Regular neurotoxin injections to these targeted areas will safely and quickly paralyze the underlying facial muscles of these dynamic wrinkles, leaving skin positively smooth, tight, and youthful-looking.
You can learn more by booking a consultation online. It's quick, easy and simple. You'll wish you had booked sooner!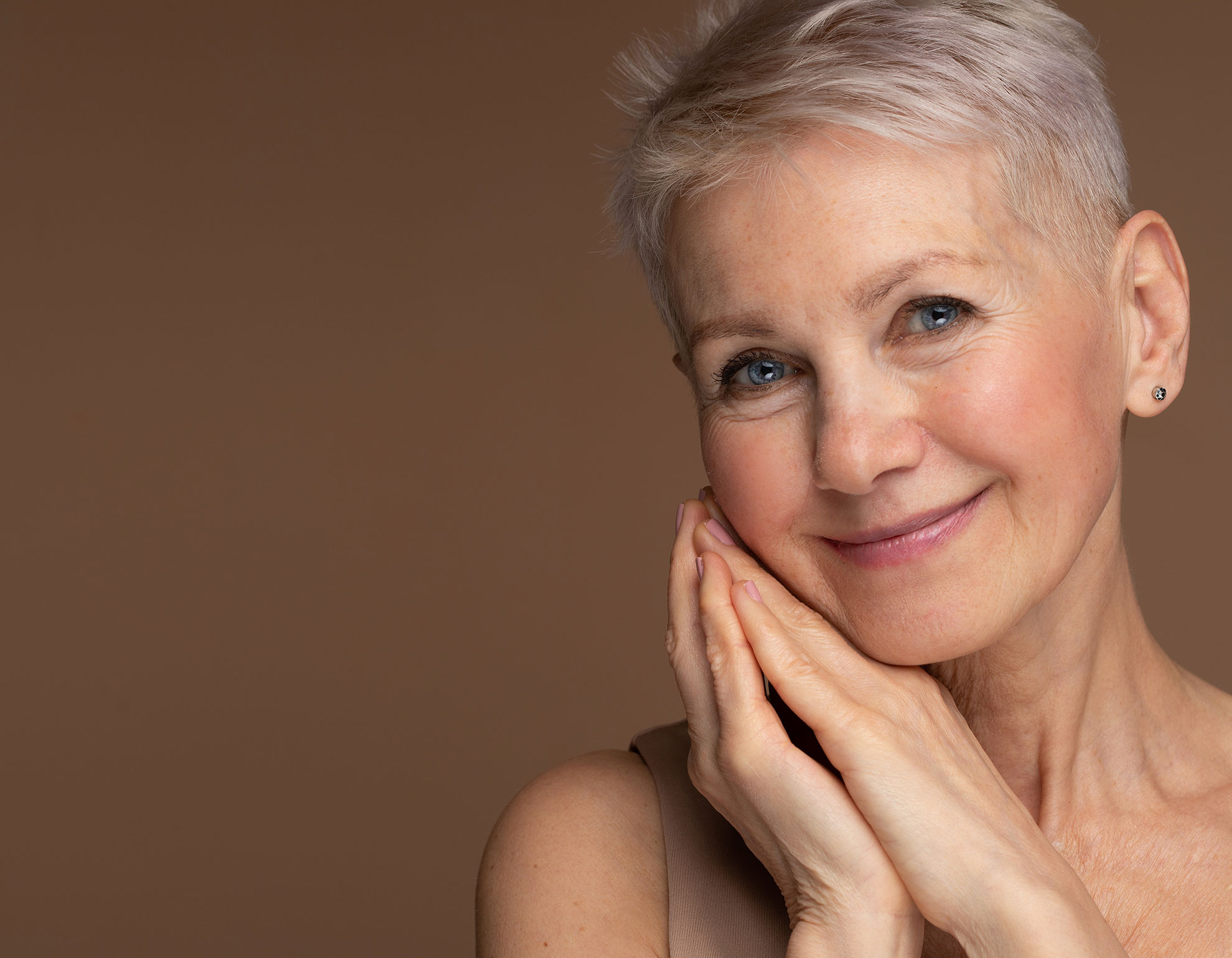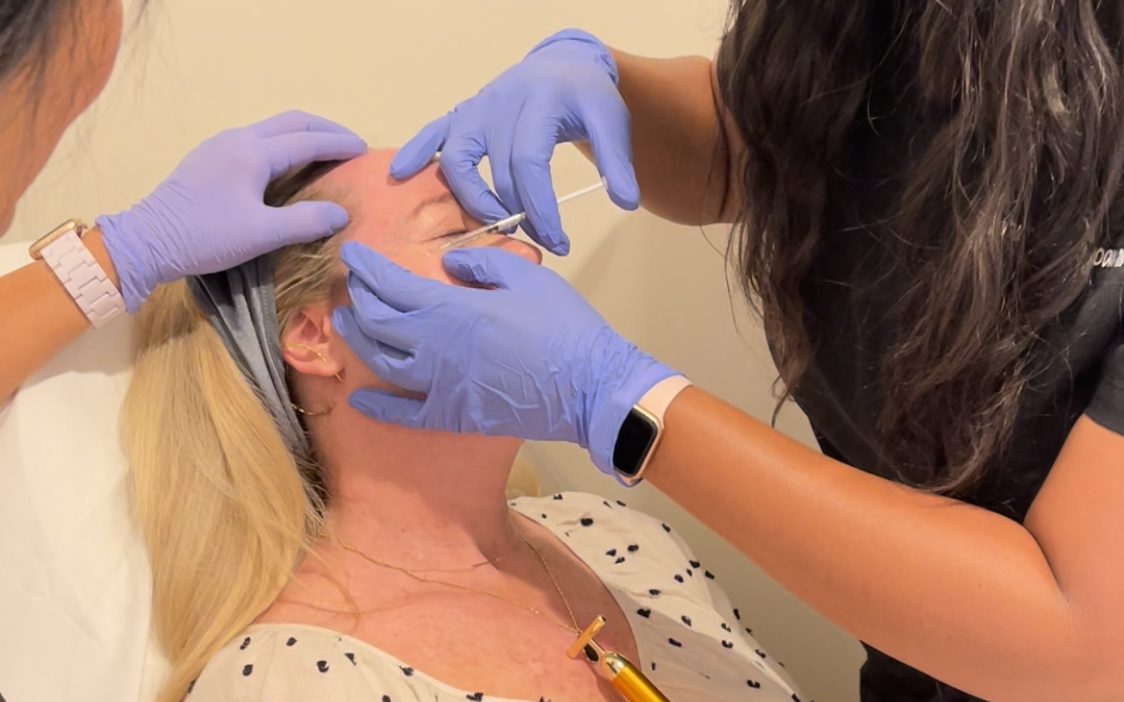 What to Expect Following Treatment:
While the procedure is relatively painless, a numbing cream can be applied to area(s) to be treated before injecting. Your highly-skilled injector will use a very thin needle to administer tiny amounts (units) of neurotoxin into targeted areas. The number of units and injections required will vary from patient to patient, depending on cosmetic concerns and aesthetic goals. Topical ice or a vibrating tool is sometimes used to minimize discomfort further.
We value your time! Your treatment should be completed in about ten minutes. Following treatment, do not rub the area for 24 hours and refrain from applying skincare with high-active ingredients until the following day. Stay in an upright position for at least four hours and avoid excessive exercising or movement for 24 hours.
We're here to help you look and feel your best. DG Aesthetics is here to help you gain confidence and discover the most vibrant version of yourself! Call and speak with our team to develop a personalized beauty plan.
Results are Temporary and Wear Off In 3-4 Months
If you wish to regain muscle movement, you can simply stop getting treatments. However, once treatment stops, lines will eventually re-appear. The rejuvenating effects are not only corrective but preventative!
The rejuvenated, anti-aging effects of neurotoxins will last between three and four months. Some patients experience results for months longer, while others will begin to see muscle movement and creases reappear after just two months. Patients should expect to revisit their injector at least every four months to maintain that smooth skin and youthful look they love.
We can help you schedule regular appointments so you get the best results every time! Book an appointment 24/7 online.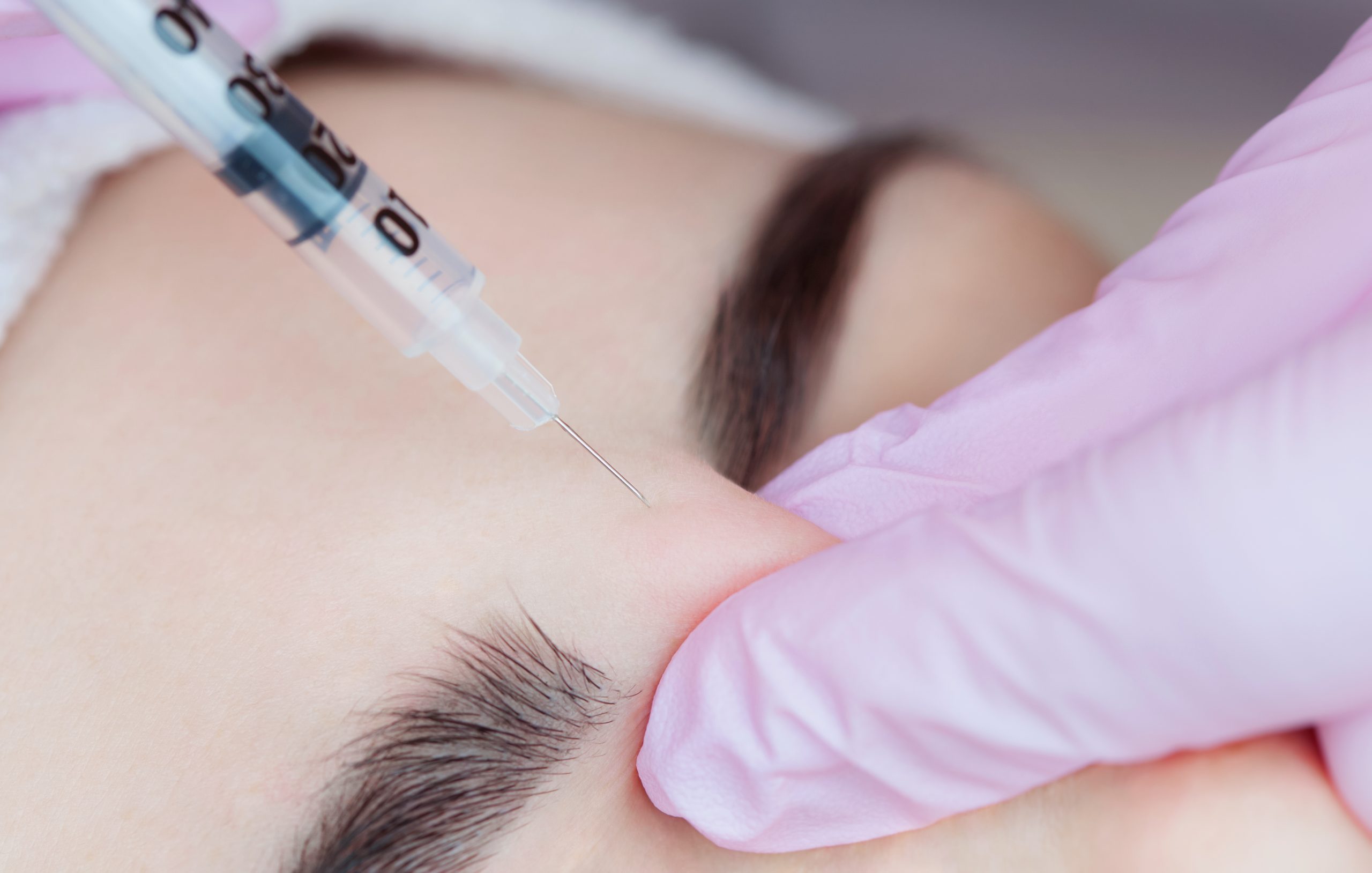 We look forward to seeing you
Sun - Mon: Closed
Tue - Fri: 10am - 6pm
Sat: 11am - 6pm (by appoinment only)