Take Facials Up a Level with Organic Facial Treatments
Organic facial treatments are an excellent way to deeply cleanse the complexion, while pampering, protecting, and resurfacing your skin. An effective facial will remove impurities from clogged pores, exfoliate surface skin cells, deeply hydrate, and treat cosmetic concerns. You will emerge from the table looking and feeling refreshed, renewed, and revitalized. A much-needed treat for the skin and the soul, organic facial treatments are self-care rituals sure to leave you with a lasting pro-glow, and to beautifully complement any at-home skincare regimen and/or cosmetic procedures.
An organic facial is the icing on the complexion cake and is available in a variety of treatments, packages, options, etc., custom-tailored to address your specific skin needs. Many people like to book a facial once a month for a total beauty reboot and a way to spiritually unwind, while others like to indulge in the timeless skincare tradition before a big event, such as a wedding, prom, graduation or big birthday bash.
Celebs are not only famous for gracing the covers of glossy magazines, catwalks, and the big and small screens, but treating their seemingly ageless visages to facials before red-carpet events. See why you need to channel your inner screen-starlet or sexy-supermodel and pamper yourself to a completely customized, complexion-perfecting, organic facial today.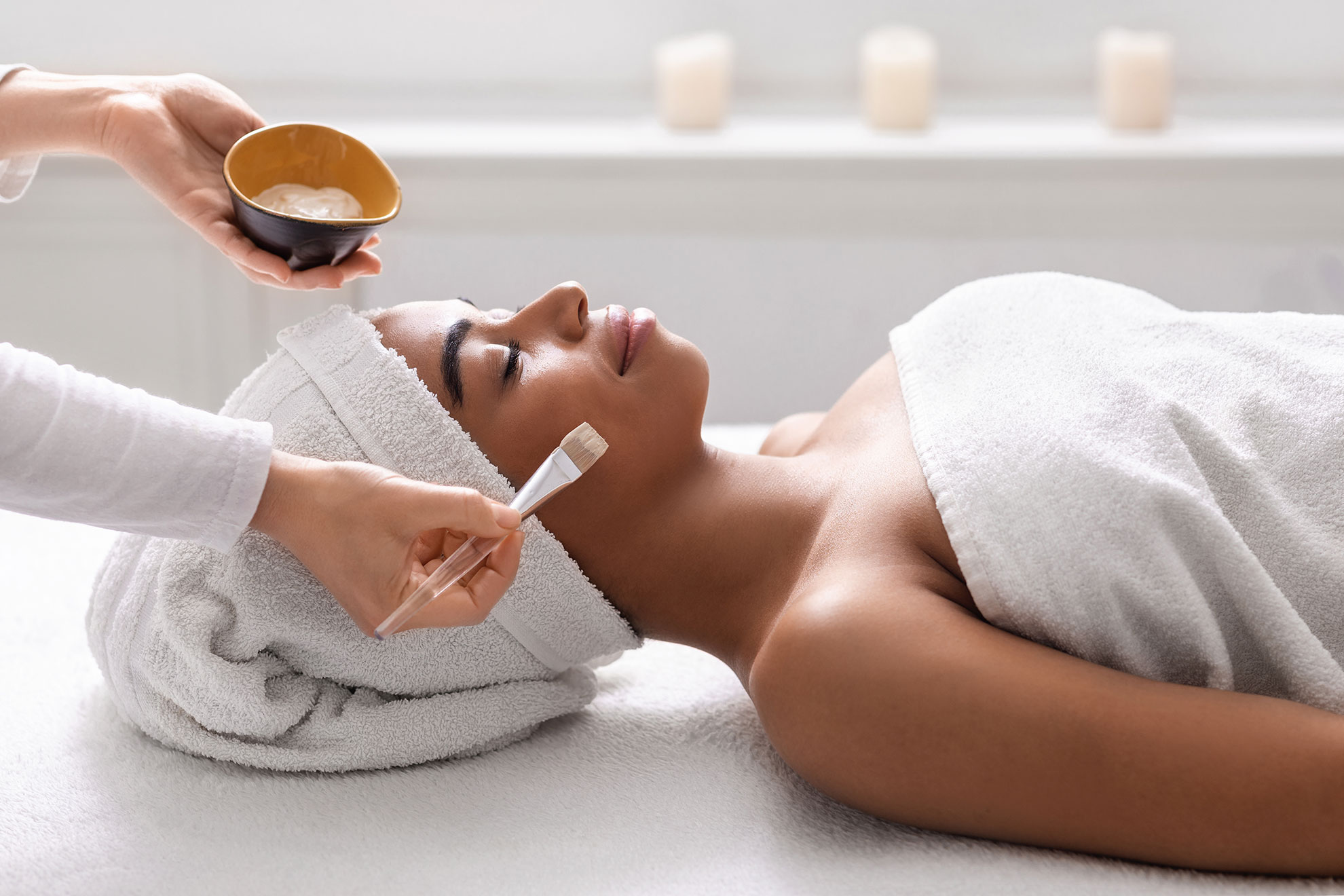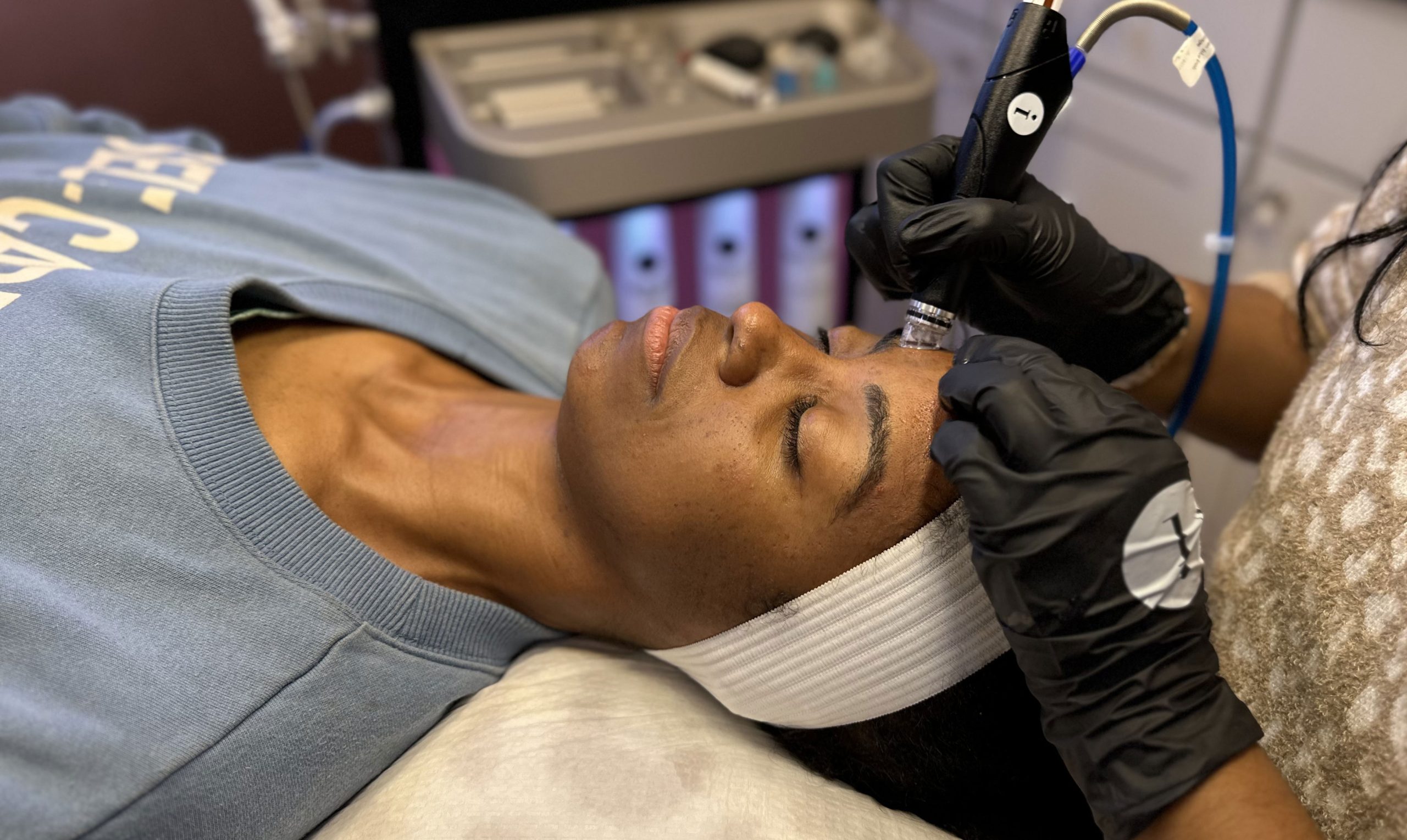 Hydrafacial® Offers Your Skin the Ultimate Glow-Up
Prepare to experience clean and moisturized skin like you've never had before. The Hydrafacial is designed to remove dead skin, extract and remove impurities from the pores of your skin and saturate the skin with intense moisturizers and peptides.
The Hydrafacial features a special wand that works deep into the skin, extracting impurities and dead skin cells. During your Hydrafacial, the patented wand works like a vacuum that sucks all the gunk out of your pores. Your skin will then be hydrated and nourished with a custom blend of signature ingredients.
This customized, concentrated moisturizing serum can help you target the signs of aging including discoloration, oily skin, clogged pores, fine lines, and of course, hydration. The Hydrafacial lays the best foundation for glowing, youthful skin in that it is completely non-irritating, soothing, and relaxing. Treat yourself to a hydration your skin hasn't seen before and call to schedule today!
Revamp Your Look with Fibroblast Skin Tightening
The latest therapy to heat-up the skincare scene! Innovative, nonsurgical, skin-tightening techniques are all the rage, and it's no wonder healthcare professionals, doctors, and skincare experts have developed the latest, groundbreaking therapy in long-term skin rejuvenation – without a needle in sight.
What is Plasma Fibroblast Treatment? Plasma Fibroblast therapy is an aesthetic, nonsurgical, skin-tightening procedure that utilizes the power of a high energy discharge to create a small wound in the skin. The fresh "injury" encourages cells known as "fibroblasts" to repair the skin, resulting in a firm, contoured, more youthful-looking appearance. A fibroblast is a type of skin cell that secretes collagen proteins into the skin's dermis, the layer just below the epidermis, or outermost layer. Fibroblasts play an integral role in the "plumpness" and firmness of youthful skin.
DG Aesthetics offers new and innovative therapies to offer you options that are right for you! Call and learn more about the procedure that is the next hottest thing in skin-tightening treatments!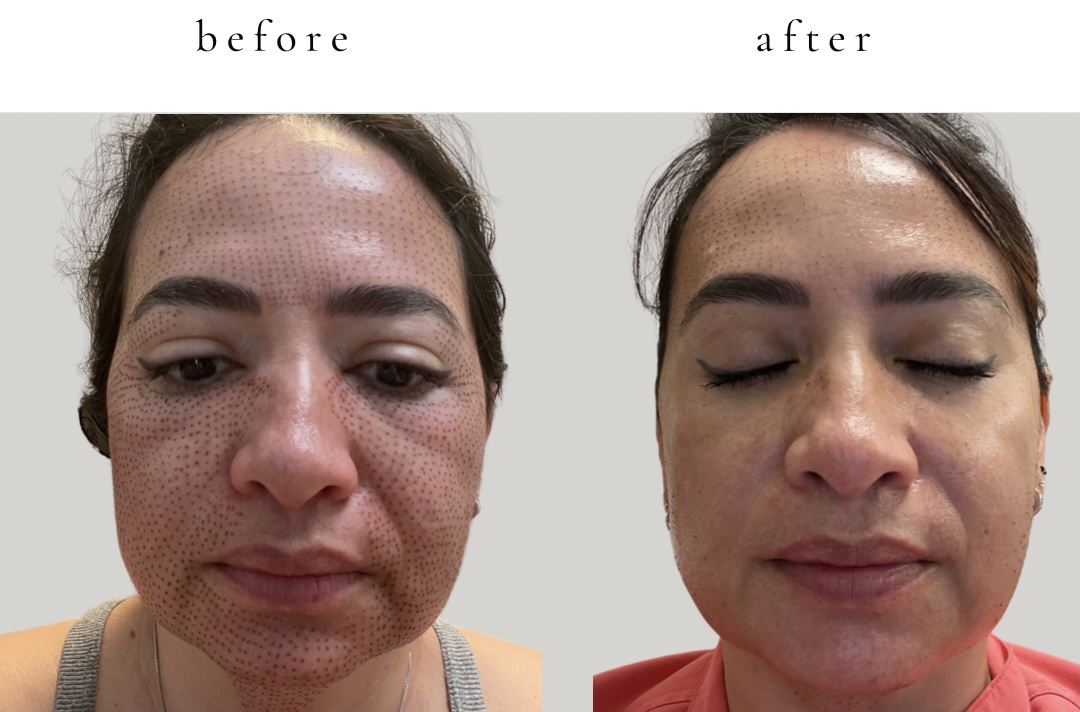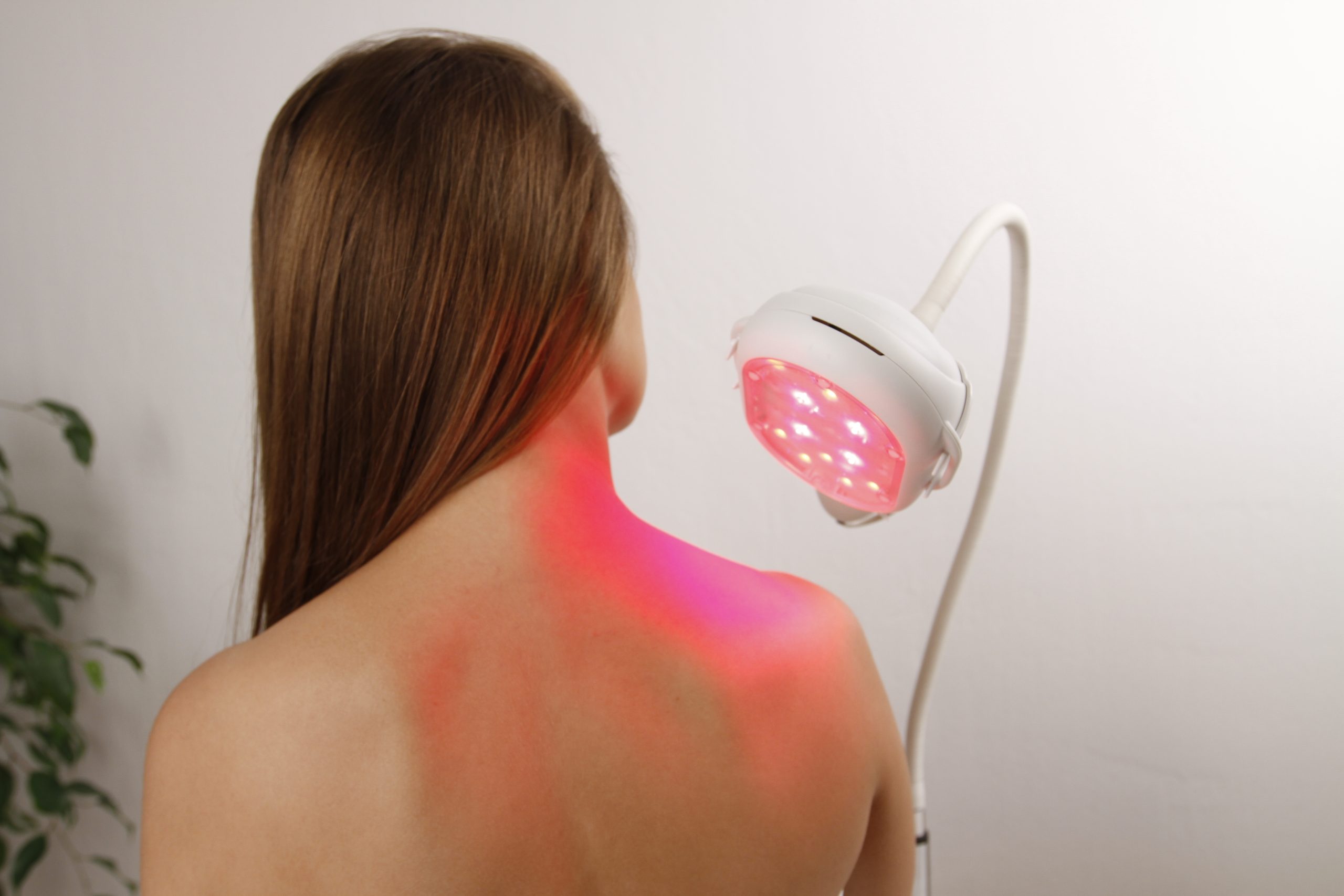 Put a Stop to Aging With LED Red Light Therapy
LED Red Light Therapy (RLT) may be the one-stop solution to combat the signs of aging. RLT utilizes low-wavelength red light to improve your skin's appearance by treating wrinkles, hyperpigmentation, redness, acne, scars, and other signs of aging.
RLT works by acting on the powerhouse of the cells, the mitochondria. These cells hold more energy and work more efficiently in the body. This means that when they are boosted by the RLT, they set to work repairing and rejuvenating your skin, encouraging new cell growth and enhancing rejuvenation. It is the perfect noninvasive, non-irritating treatment if you'd like to stimulate collagen production to put the bounce back in your skin. It also helps increase fibroblast production – fibroblasts are the mechanisms that make collagen.
Increased circulation and reduced inflammation are additional benefits of RLT. Benefits also include wound healing, reducing stretch marks, improved facial texture, decreased appearance of scars, improved acne, and improved hair growth in people with androgenic alopecia. Book a consultation online and get started with Red Light Therapy today!
Eyelash Extensions with Certified Esthetician Services
Whether you want to bat them or just want a bit of a pop without a lengthy make-up sit-down, eyelash extensions have become the new must-have accessory. A certified specialist will add length to your existing lashes, making them longer, fuller and more defined.
Your lashes are not damaged and it is immediately water-proof, oil-proof, and sweat-proof. And you can wear them indefinitely with touch-ups and fills. Certified by the most award-winning, best, long-lasting products in the industry, Novalash, be prepared to be bright-eyed!
During this process, your individual lashes are lengthened, appearing darker and fuller. You will not need to wear mascara due to a thicker lash line. This lash procedure does not damage natural lashes! After your first treatment you will have indefinite wear with monthly touch ups. Using only the best products the industry has to offer and to ensure our clients are getting the best, DG Aesthetics is here to give eyelash extensions to everyone in California! Use our online booking system and get on the books for thick, beautiful lashes.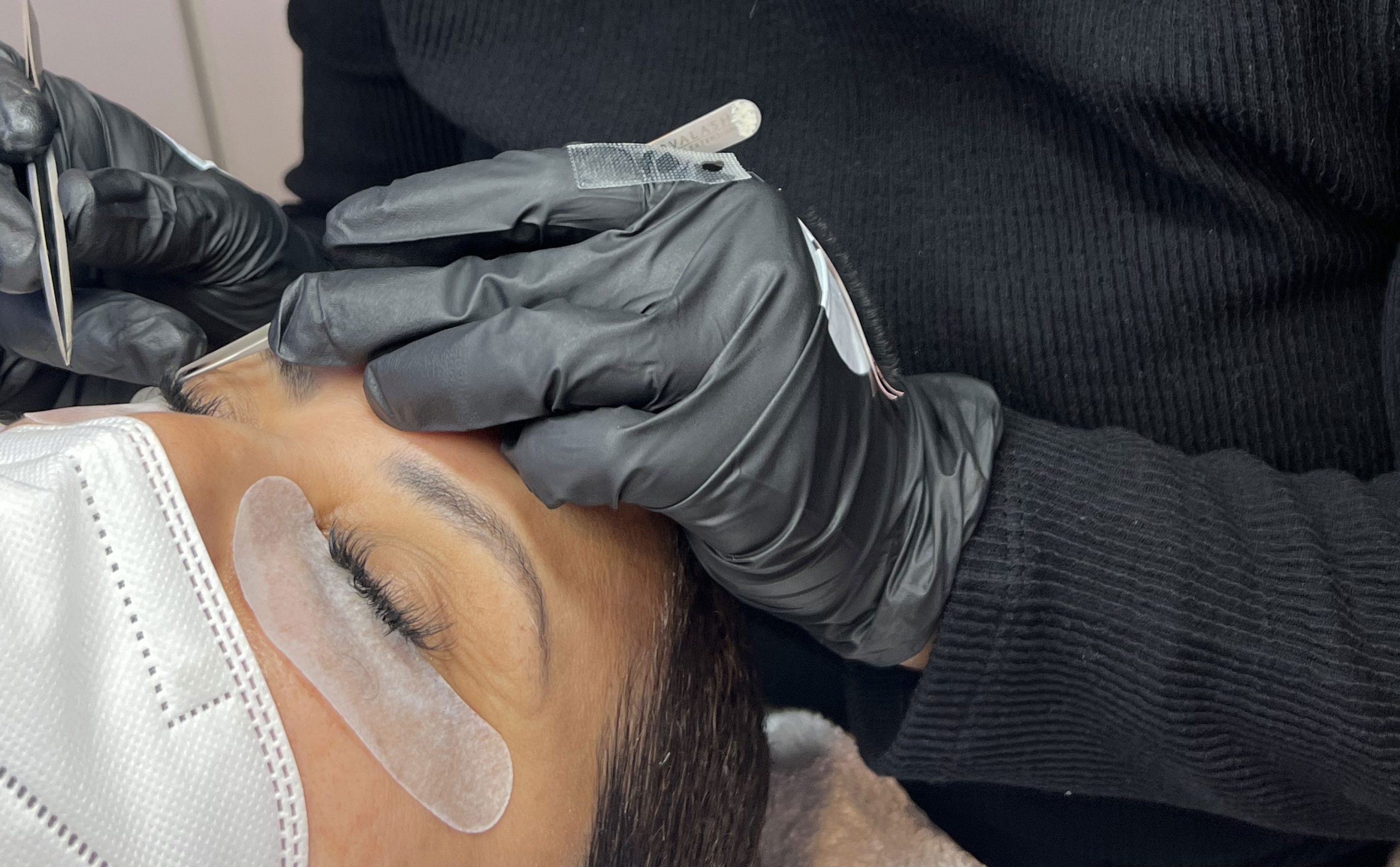 We look forward to seeing you
Sun - Mon: Closed
Tue - Fri: 10am - 6pm
Sat: 11am - 6pm (by appoinment only)