EmpowerRF® Houses Innovative Modalities to Address a Wide Variety of Female-Centric Concerns
Non-invasive and pain-free. The Empower Radiofrequency (RF) is a multifunctional platform that provides life-changing wellness therapies specifically for the unique and complex female reproductive anatomy. InMode® has successfully leveraged a myriad of state-of-the-art technologies, including RF microneedling, radiofrequency with neocollagenesis, and electrical muscle stimulation, to treat, correct, reverse, and repair a wide range of women's intimate concerns.
EmpowerRF can relieve urinary incontinence and leakage, strengthen a weakened pelvic floor, tone abdominal muscles, tighten saggy, lax skin, and reverse painful intercourse. It restores quality of life, self-confidence, and self-esteem in your daily activities or in the bedroom, without having to go under the knife or needle.
It is a non-surgical solution to genitourinary syndrome associated with menopausal women or GSM. This syndrome is caused by a significant decrease in estrogen hormone, making the vaginal lining dry, less elastic, thinner, and fragile. Book your appointment online or call and tell us how we can help!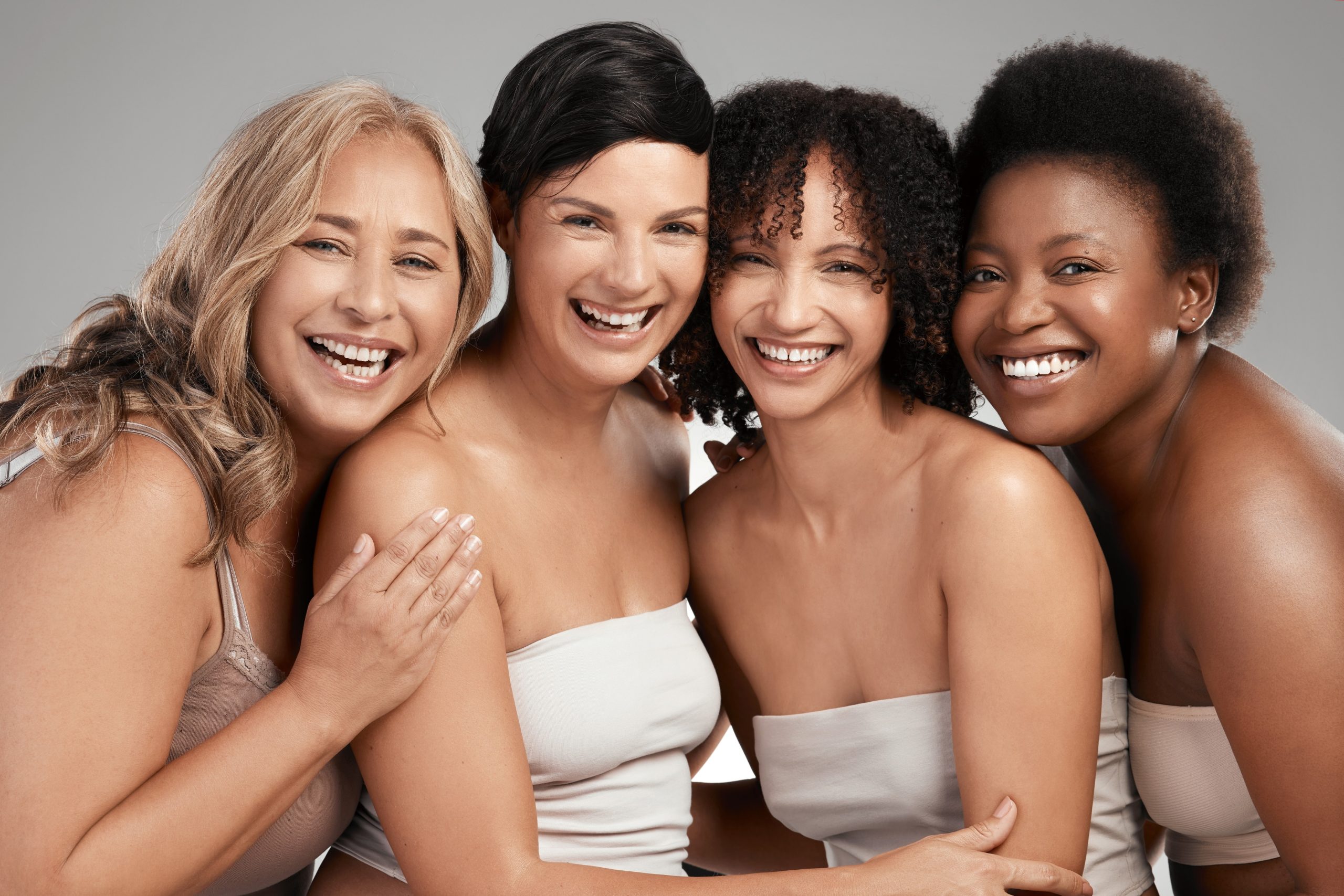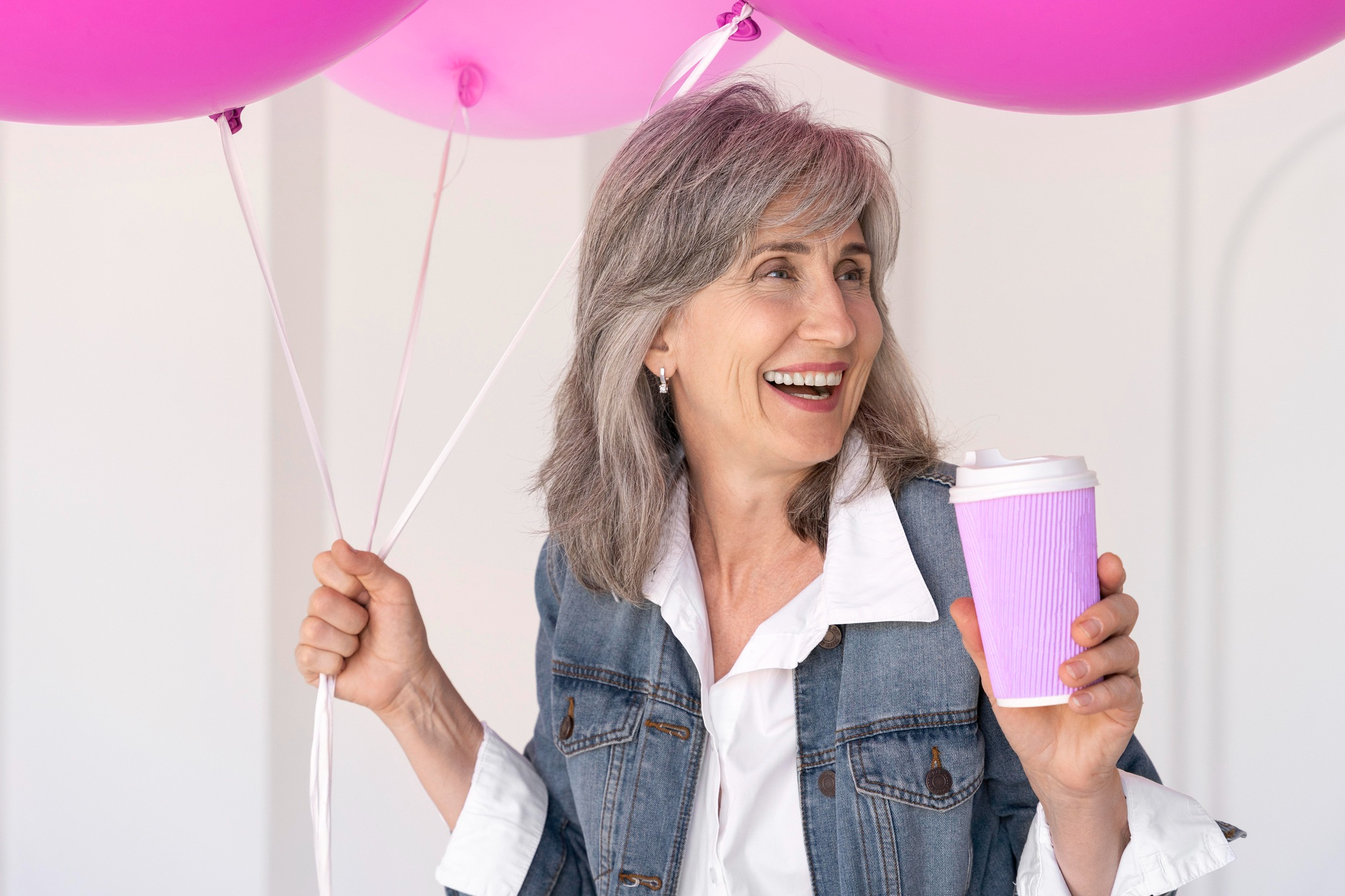 Synergistic Technology to Restore your Most Intimate Areas
EmpowerRF offers multiple procedures using innovative handpieces for a customizable approach and personalized experience. Minimal downtime is required, and results can be seen and felt immediately following the first treatment session.
Morpheus8V® is a fast, comfortable and effective modality that uses RF technology and microneedling on deeper layers of the skin to address multiple issues, including the rejuvenation of vaginal tissue. The Morpheus8V modality can treat many vaginal and urinary incontinence issues with just one treatment. However, multiple treatments may be required to achieve results satisfactory to the patient or according to the physician's discretion.
VTone® is an FDA-cleared modality that offers gentle intravaginal electrical muscle stimulation (EMS) and neuromuscular re-education to restore weak pelvic floor muscles and address stress and bladder urgency. Dual-sided tips are easily and comfortably inserted into the vagina; and each session lasts about 30 minutes. It is recommended to schedule three to six total sessions about 1-3 weeks apart for maximal results. You're in good hands with DG Aesthetics. Save time and book online!
The FormaV® Provides a Comfortable Treatment of Tissue Remodeling and Rejuvenation
FormaV uses radiofrequency (RF) technology and heat to trigger micro-inflammatory stimulation of fibroblasts in the vaginal area. It promotes collagen and elastin generation while maximizing regenerative blood flow to targeted areas.
FormaV has real-time temperature control to reduce the risk of skin injury. The versatility of RF technology allows for customized aesthetic, as well as functional solutions to revitalize and restore strength, elasticity and moisture to the female anatomy, all in a pain-free treatment.
FormaV has proven in multiple studies and in anecdotal accounts to provide a safe and well-tolerated treatment for all skin types. It can resolve various vaginal-related symptoms – including improvement in sexual practices and urinary incontinence. Some women experience significant changes after one treatment, while others will need 2-3 more sessions. Book an appointment and talk to our team about options.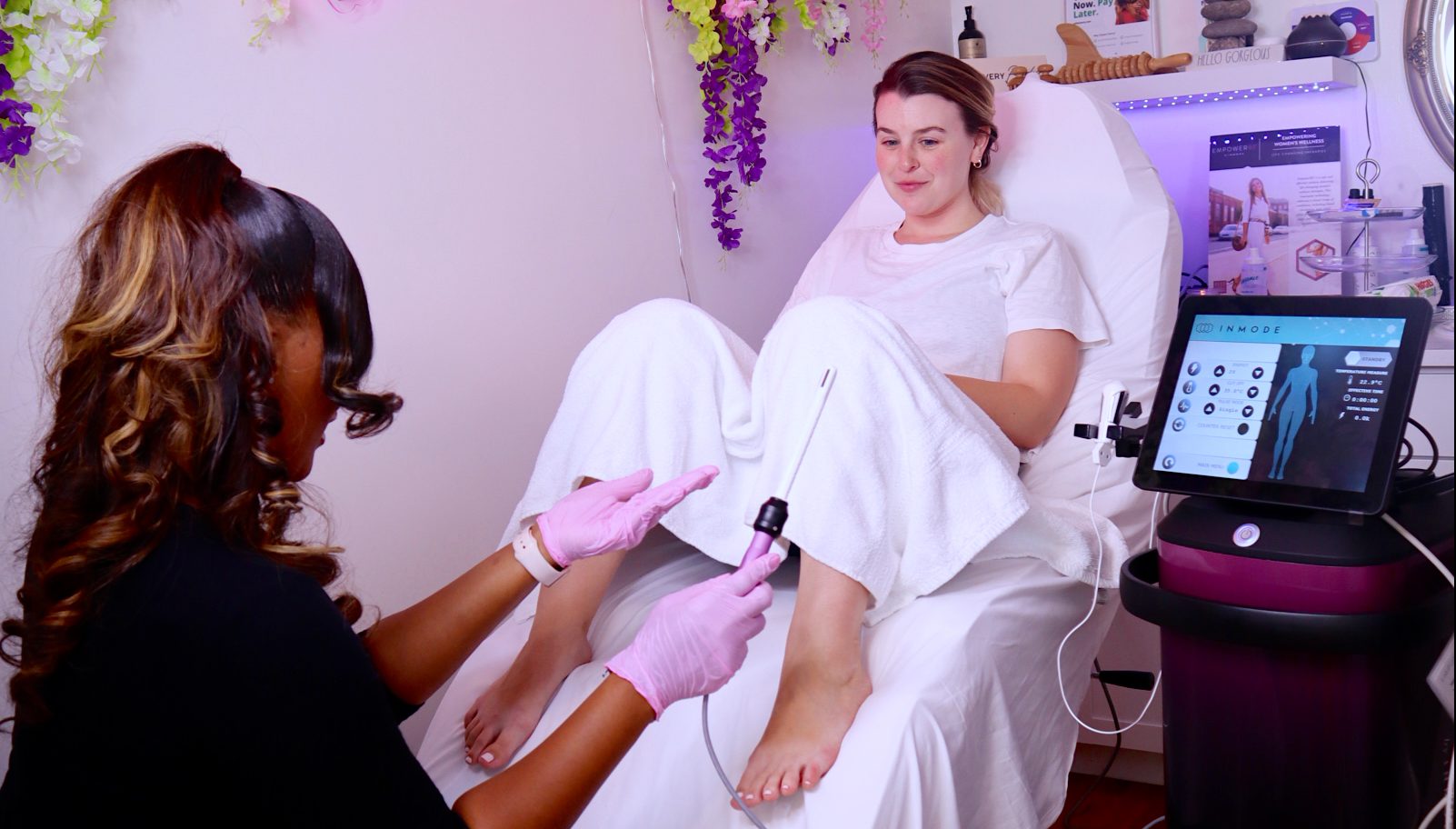 "I've had laser hair from Amy and Indie, as well as a hydrafacial. I've also had the FormaV treatment from Indie. The ladies are all so wonderful and so good at what they do. All the equipment is top of the line and the results are out of this world!!! I can't wait to come back for more services!!! Thank you DG!"
-Holly K.
"The EmpowerRF has been life changing for me! After giving birth, I was experiencing a significant amount of pain during intercourse. No matter how I adjusted, I couldn't avoid it. After a few sessions with [DG Aesthetics medical providers], my pain is completely gone. In fact, intercourse is now even MORE pleasurable than it was before giving birth! I topped that off with a couple sessions of the FormaV to tighten up and (voila!) I have a renewed self-confidence in the bedroom. Thank you DG for your care and support, you have changed my life!"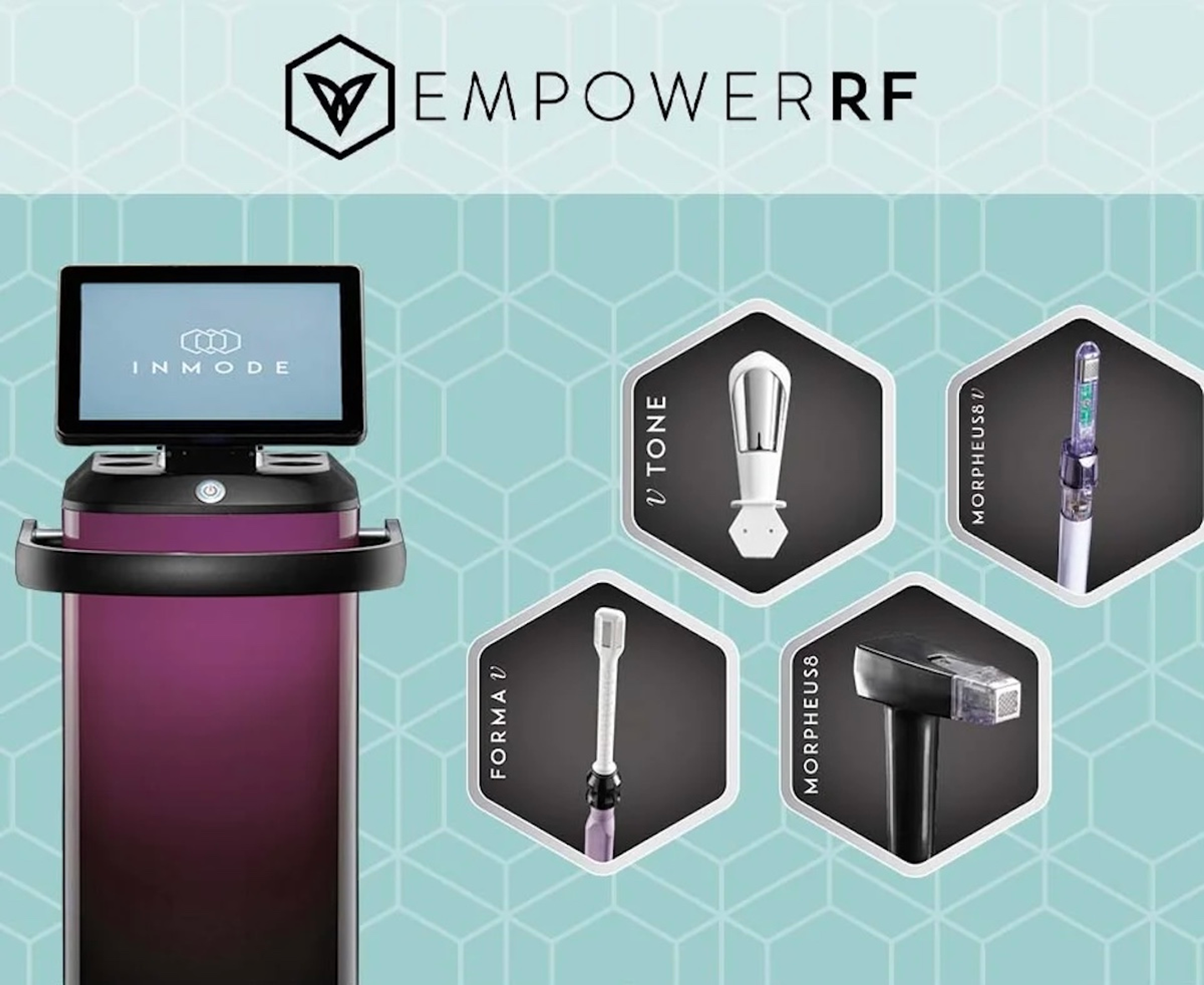 A Complete "Mommy Makeover" - The Benefits of EmpowerRF are Numerous
That means treating multiple issues can be accomplished in one session and without surgery. It is the first-ever multi-functional platform delivering clinically proven, harmonizing treatments to safely target women's wellness concerns.
Tone® emits pulses for electrical muscle stimulation (EMS) that encourages involuntary muscle contraction. The hands-free application targets specific muscle groups to help restore resiliency and strength, specifically in the abdominal region.
Morpheus8 Body tones and tightens the skin while remodeling and debulking fat tissue in deeper layers. It is the first-ever FDA-cleared technology that provides deep subdermal adipose tissue (fat) remodeling with additional heat treatment. The technology's "burst mode" feature employs bipolar radiofrequency (RF) energy to multi-level depths during a single cycle to reduce treatment time, improve efficacy and minimize skin injury risk.
EmpowerRF treatments are performed exclusively by our medical providers for safety and efficacy. Want to learn more? Book a consultation and get the information you need!
So, What Happens During a Session?
First and foremost, we want to know what you feel and how you feel. Your highly skilled clinician will conduct a full-body evaluation to determine the treatment trajectory best suited for your health and wellness concerns. The best part about EmpowerRF is that the experience is designed just for you.
During the treatment, your clinician will make sure you are comfortable. The procedure is considered non-invasive, however most patients report a slight heating sensation during the treatment process with little to zero pain and/or discomfort and can return to their normal activities following their session.
Every patient is different and depending on the method of treatment you desire, patient's will require one or up to 6 sessions to realize their personal goals and enjoy desirable results. In addition, if a patient plans to undergo a combination of treatments to address several concerns, multiple sessions should be expected. When you call our team will develop a treatment plan best for you.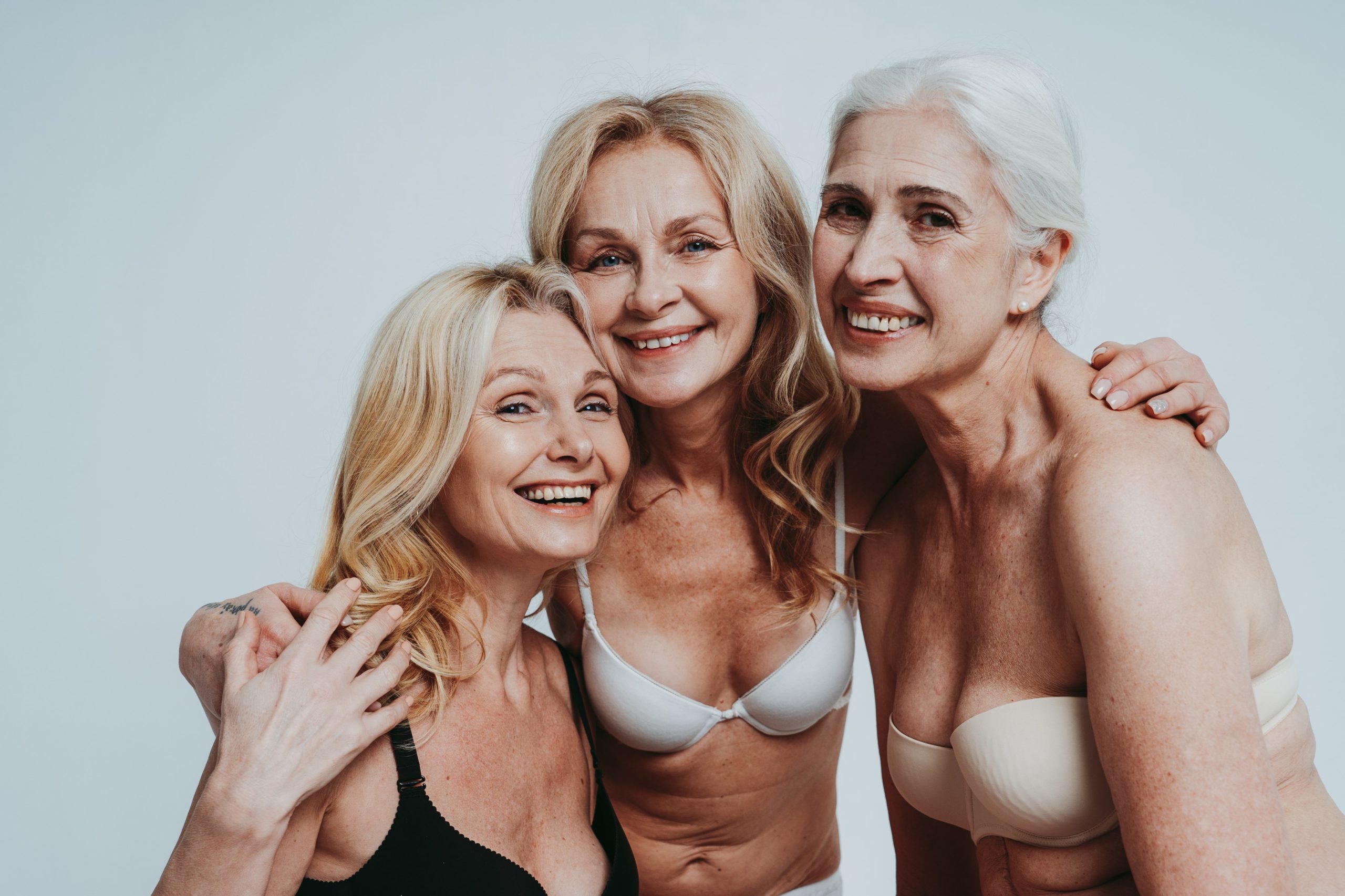 We look forward to seeing you
Sun - Mon: Closed
Tue - Fri: 10am - 6pm
Sat: 11am - 6pm (by appoinment only)