IPL Photofacial and Microneedling
Your pathway to clearer, youthful and renewed skin can be easily achieved with minimal downtime. IPL Photofacial and Microneedling treatments can be used for a variety of skin types and conditions for radiant results!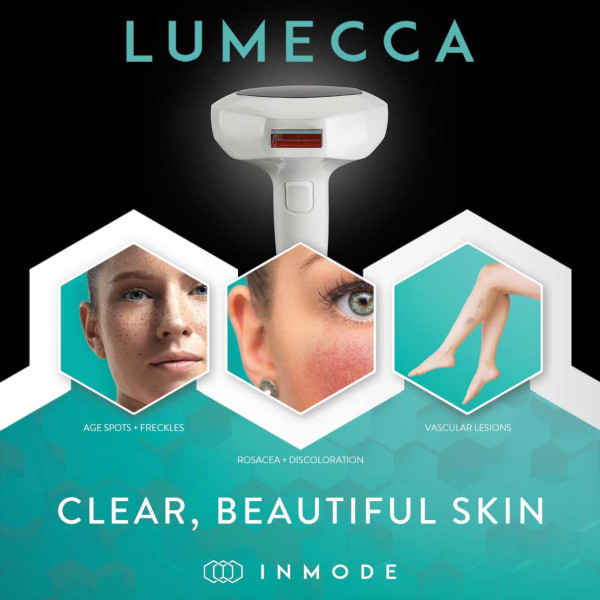 Intense Pulsing Light (IPL) Photofacial
An IPL Photofacial improves skin complexion, reduces skin irregularities, and helps patients look years younger. After just one treatment, you will notice significant improvement in the complexion and clarity of your skin. This IPL's cooling system adjusts to the skin's temperature to avoid burning or any other unwanted spots. While using Lumecca, the process is completely painless.
A series of Photofacial treatments are recommended usually 1-3 treatments are performed, 4 weeks apart. For patients looking to address facial pigmentation, superficial vessels, skin and/or photodamage, IPL is the optimal solution.
Lumecca uses an intense pulsing light (IPL) that tightens and repairs the blood vessels beneath the skin, while fixing the skin pigmentation to provide optimal results.

Sun damage/Brown spots
Skin Texture
Redness/Flushing
Broken Capillaries
Age Spots
Dark circles around the eyes
Sun-induced freckles on the hands, chest, and face
Sluggish skin
Rosacea
Freckles

What to Expect
Immediately after treatment, your hyperpigmentation will start to darken. Over the course of a week to two weeks (depending on which area of the body is being treated), the spots will look very dark and begin to slough off. This is literally your hyperpigmentation coming to the surface.
Correct Fine Wrinkles and Reduce Mild Sagging of the Skin
A totally non-surgical procedure, Morpheus8 uses both radiofrequency and microneedling for complete skin remodeling to improve the look of your skin. In addition to tightening of the face, neck, and chest, this treatment also improves skin texture, minimizes pore size, reduces the appearance of wrinkles and scars, and improves skin tone and brightness.
Morpheus8 targets subdermal layers of skin to stimulate collagen, elastin and new skin cell production with minimal downtime. This will trigger the skin's natural healing response to promote tightening, and lifting for a dramatic overall rejuvenation. Many refer to this as "the instant facelift." You can look years younger without surgery!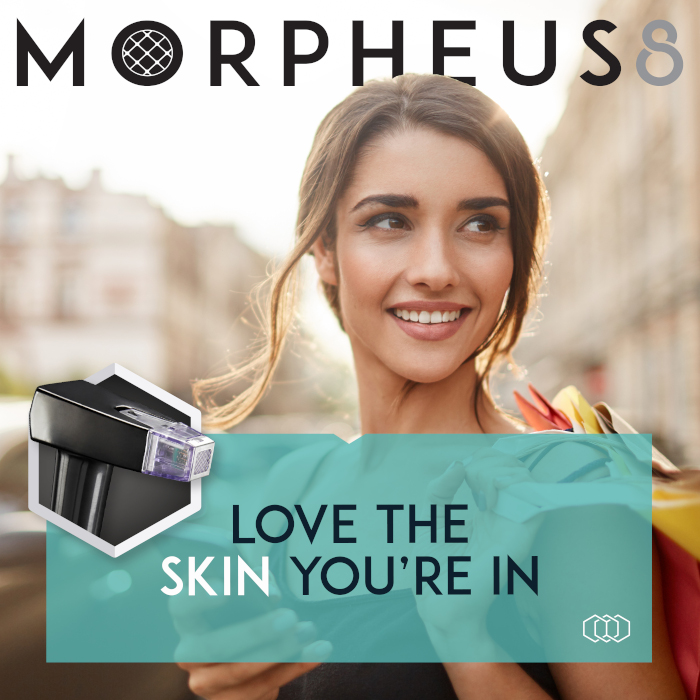 Acne Scarring and Post-Acne Marks
Upper and lower eyelids
Fine Line and Wrinkles
Sluggish Skin
Trauma/Surgical/Stretch Scars
Melasma and Hyperpigmentation
Loose skin of the face, neck, and abdomen
Skin texture and crepey skin

What to Expect
Depending on how aggressive the treatment is, the client may have some faint bruising and/or redness (like a light sunburn) for 48-72hrs.
We look forward to seeing you
Sun - Mon: Closed
Tue - Fri: 10am - 6pm
Sat: 11am - 6pm (by appoinment only)